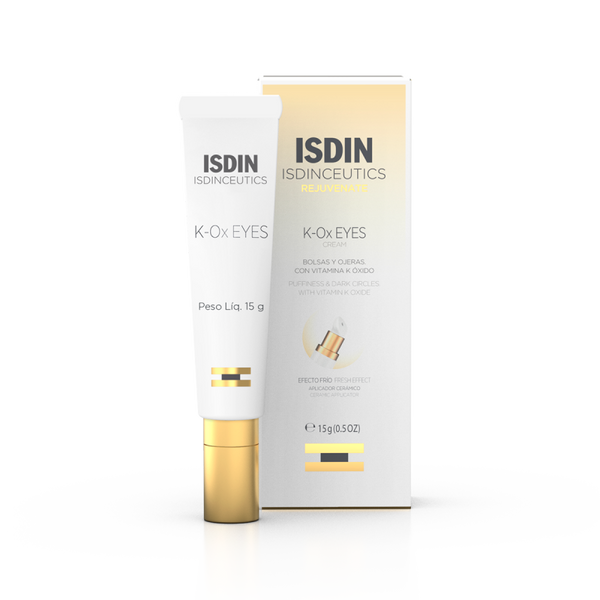 ISDIN's K-OX Eye Cream is a silky smooth eye rejuvenating cream which helps target eye bags, puffiness and dark circles, brightening the under-eye area and improving firmness and elasticity.
Delivered by A ceramic applicator that provides a cooling effect to the under-eye area, improving the appearance of puffiness while refreshing the skin.
Combination of Peptides that have a calming effect on the skin around the eye area.
Ingredients:
Vitamin K Oxide
Haloxyl
Eyeliss
Hyaluronic Acid